Scholarship to Study in US can ease your financial burden if you are dreaming of studying in the United States but are worried about the financial burden? Don't let the cost deter you from pursuing your educational aspirations. Scholarships provide an excellent opportunity to obtain financial aid and make your dream a reality.
In this article, we will explore effective strategies and valuable tips on how to secure a scholarship to study in the US.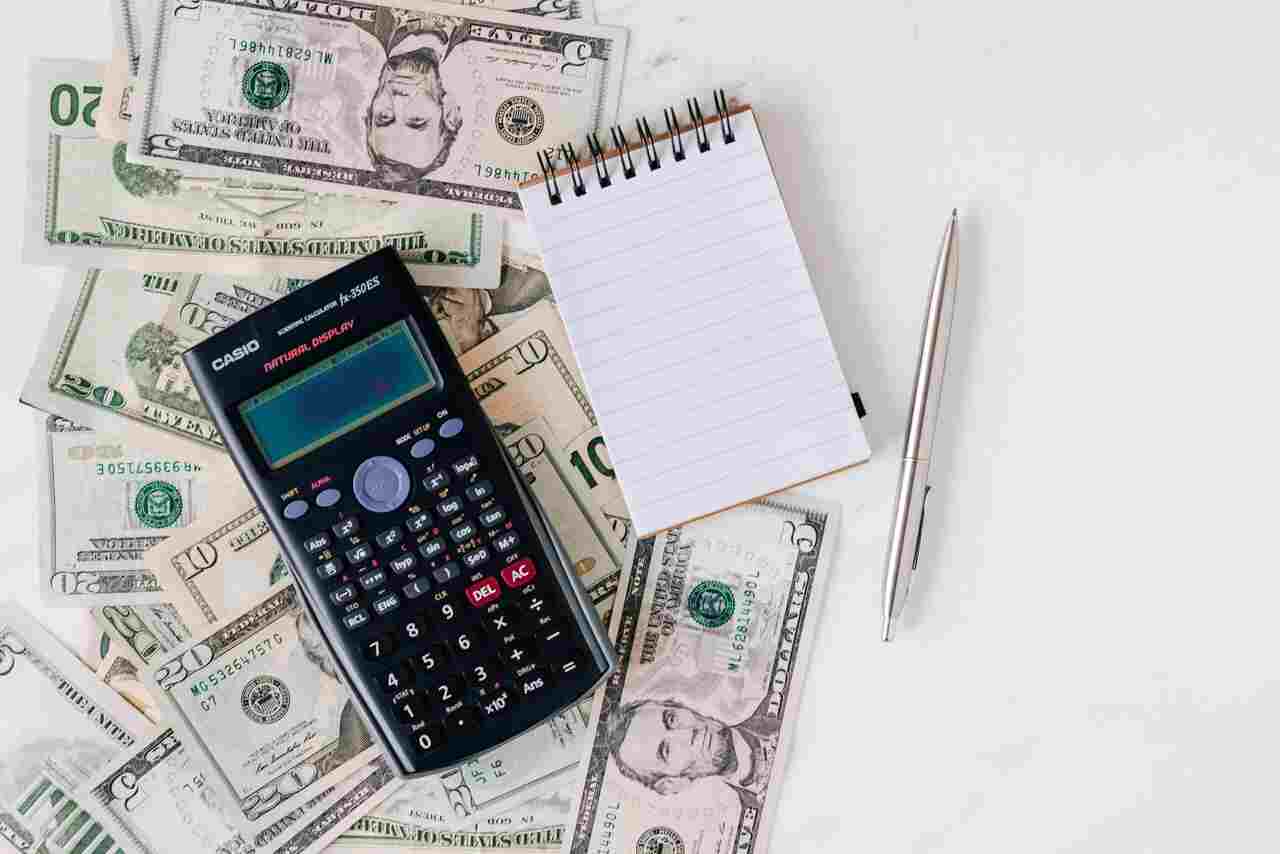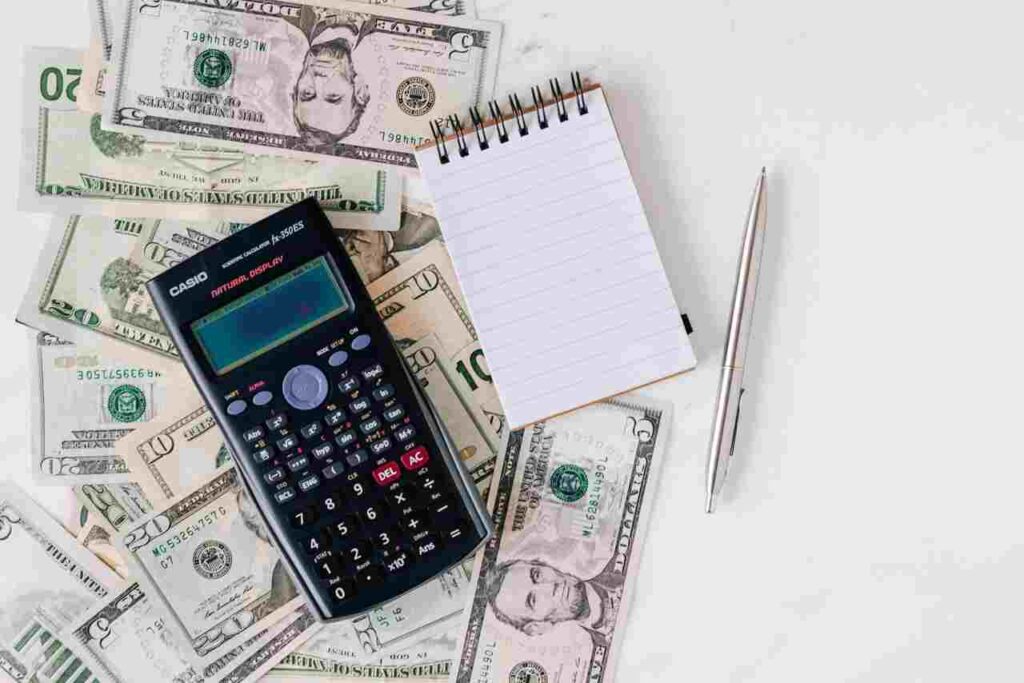 Understanding Scholarship to Study in US
Scholarships are financial awards granted to students based on academic, athletic, artistic, or other achievements. They are highly sought-after opportunities that can significantly reduce the cost of education, including tuition fees, accommodation, and living expenses.
Researching Scholarship Opportunities
Begin your scholarship journey by conducting thorough research. Explore reputable scholarship databases, university websites, and government-sponsored programs. Look for scholarships that align with your field of study, personal background, and interests.
Meeting Eligibility Criteria for Scholarship to Study in US
Carefully review the eligibility requirements for each scholarship you are interested in. Focus on scholarships where you meet the majority of the requirements.
When applying for a scholarship, it is crucial to carefully review the eligibility criteria provided by the scholarship organization. This helps you determine if you meet the requirements and if the scholarship is a good fit for your circumstances. Here are some common eligibility criteria you might come across:
Academic Performance: Many scholarships require a certain level of academic achievement, such as a minimum GPA or standardized test scores. Make sure you meet the academic requirements specified by the scholarship.
Nationality or Residency: Some scholarships are specifically open to students from certain countries or regions. Others may be available to both domestic and international students. Check if there are any nationality or residency restrictions associated with the scholarship.
Field of Study: Certain scholarships are designed for students pursuing a particular field of study, such as STEM, arts, humanities, or social sciences. Ensure that your intended field of study aligns with the scholarship's focus.
Financial Need: Some scholarships are based on financial need and require applicants to demonstrate their financial situation. If a scholarship considers financial need, be prepared to provide relevant documentation to support your application.
Demographic Factors: There are scholarships that target specific demographics, such as women, minority groups, or individuals from disadvantaged backgrounds. If you fall into any of these categories, explore scholarships that are tailored to your profile.
Extracurricular Activities or Achievements: Certain scholarships value involvement in extracurricular activities, community service, leadership roles, or notable achievements in sports, arts, or other areas. Highlight your relevant experiences and accomplishments if the scholarship emphasizes these aspects.
Other Qualifications: Depending on the scholarship, additional criteria may be considered, such as language proficiency, research experience, or specific skills. Make sure to review all the requirements thoroughly and determine if you possess the necessary qualifications.
Crafting a Stellar Application
To stand out from the competition, your scholarship application needs to be exceptional. Pay attention to every detail, including formatting, grammar, and spelling. Follow the application instructions precisely and submit all the required documents before the deadline.
Writing a Convincing Personal Statement
A well-written personal statement is crucial for scholarship success. Use this opportunity to express your passion for your chosen field of study, your goals, and how a scholarship will help you achieve them. Be authentic, compelling, and demonstrate your unique qualities.
Obtaining Stellar Recommendation Letters
Strong recommendation letters can greatly enhance your scholarship application. Seek recommendations from teachers, professors, employers, or mentors who can speak to your academic abilities, character, and potential. Provide them with sufficient time to write thoughtful letters on your behalf.
Showcasing Extracurricular Activities and Achievements
Scholarship committees value well-rounded individuals. Highlight your involvement in extracurricular activities, such as clubs, sports teams, community service, or leadership positions. Showcase any notable achievements or awards you have received.
Highlighting Community Involvement
Engagement with your community demonstrates your commitment to making a positive impact. Describe any volunteer work, community initiatives, or social projects you have participated in. Emphasize the skills and values you have gained through these experiences.
Mastering Standardized Tests to Get Scholarship to Study in US
Standardized tests like the SAT, ACT, GRE, and GMAT score play a significant role in applications for scholarship to study in US. Prepare thoroughly for these exams by utilizing study guides, online resources, and practice tests. Consider enrolling in test preparation courses if necessary.
SAT: Assessing high school student's readiness for undergraduate programs.
ACT: Evaluating high school student's knowledge and skills for undergraduate programs.
GRE: Evaluating individuals' readiness for graduate school programs.
GMAT: Assessing individuals' aptitude for graduate business programs.
Know in detail about SAT, ACT, GRE, and GMAT Tests & Scores
Demonstrating Financial Need (if applicable)
If you require financial assistance, carefully review scholarships that consider financial need as a criterion. Provide accurate and complete information about your financial situation. Submit any supporting documents required to demonstrate your need.
Submitting a Polished Application
Before submitting your scholarship application, review it meticulously. Ensure all sections are completed, and all supporting documents are included. Double-check for errors, and consider asking a trusted friend or family member to proofread your application as well.
Exploring Alternative Funding Sources
In addition to scholarships, explore other funding sources like grants, fellowships, and work-study opportunities. Investigate whether your chosen university offers financial aid packages or has specific programs for international students.
Engaging with Scholarship Organizations
Reach out to the organizations offering the scholarships you are applying for. Attend informational webinars, connect with alumni, and ask questions. Demonstrating your enthusiasm and proactive approach can leave a positive impression.
Attending Scholarship Workshops and Fairs
Participate in scholarship workshops and fairs, both online and offline. These events provide valuable insights into the scholarship application process, allow you to network with experts, and discover additional opportunities.
Staying Determined and Focused
Securing a scholarship can be a competitive and challenging process. Stay determined, focused, and maintain a positive attitude throughout the journey. Celebrate small victories, learn from setbacks, and persist in your pursuit of a scholarship.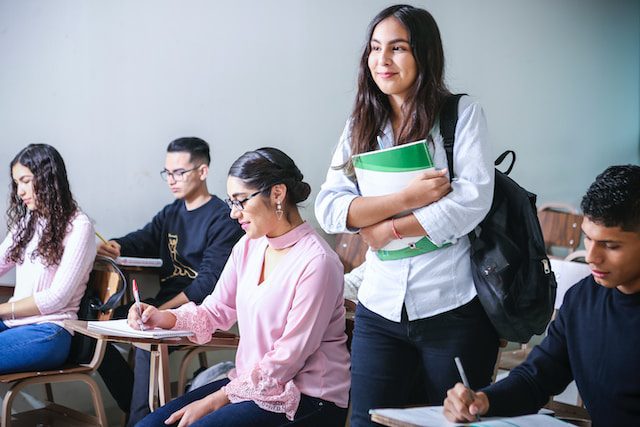 Types of Available Scholarship to Study in US
There are various types of scholarships available to help ease the financial burden. Scholarships not only provide financial assistance but also recognition of your academic achievements. Different types of scholarships are available for US study, enabling you to make informed decisions about your education.
Merit-Based Scholarships
Scholarships based on merit are granted to students who exhibit outstanding academic accomplishments, abilities, or expertise. These scholarships focus on recognizing and rewarding outstanding students. They are often highly competitive, and the selection process considers factors such as GPA, standardized test scores, extracurricular activities, leadership roles, and achievements in various fields.
Need-Based Scholarships
Scholarships based on financial need are intended to assist students who exhibit a demonstrated requirement for financial support. These scholarships take into account the student's family income, assets, and other financial obligations. Institutions and organizations offering need-based scholarships aim to ensure that students with limited financial resources can access quality education without excessive financial burden.
Athletic Scholarships
Athletic scholarships are available for students who excel in sports and have the potential to contribute to a college or university's athletic program. These scholarships are often awarded to athletes who demonstrate exceptional skills, achievements, and dedication in their chosen sport. Athletic scholarships provide opportunities for talented athletes to pursue higher education while representing their institution in sports competitions.
Ethnicity and Minority-Based Scholarships
Ethnicity and minority-based scholarships are specifically designed to support students from underrepresented ethnic or minority groups. These scholarships aim to promote diversity and equal access to education. They provide financial assistance and opportunities for students who may face additional barriers due to their ethnic or minority background.
Field of Study Scholarships
Field of study scholarships are awarded to students pursuing education in specific disciplines or professional fields. These scholarships are often sponsored by organizations, foundations, or professional associations related to the field. They aim to encourage students to pursue careers in specific industries or areas of study by providing financial support and recognition.
International Scholarships
International scholarships are available for students who are not U.S. citizens or permanent residents. These scholarships are offered by educational institutions, government organizations, private foundations, and international organizations. International scholarships provide opportunities for students from around the world to study in the United States and contribute to global diversity on campuses.
Research and Project-Based Scholarships
Research and project-based scholarships are awarded to students with a passion for research, innovation, and academic exploration. These scholarships support students in conducting independent research, participating in collaborative projects, or pursuing advanced studies in specific fields. They provide financial assistance and mentorship opportunities to help students develop their research skills and contribute to their chosen field.
Community Service Scholarships
Community service scholarships recognize students who actively engage in volunteer work and community service. These scholarships value the importance of giving back to society and making a positive impact on the community. They provide financial support to students who have demonstrated a commitment to serving others and show leadership potential in community service activities.
Creative and Performing Arts Scholarships
Creative and performing arts scholarships are tailored for students with exceptional talents in visual arts, music, dance, theater, or other artistic disciplines. These scholarships recognize and support students who exhibit outstanding artistic abilities. They provide opportunities for students to pursue their artistic passions while furthering their education.
Corporate Scholarships
Corporate scholarships are sponsored by companies and businesses to support students pursuing higher education. These scholarships often target specific fields of study related to the company's industry or future workforce needs. Corporate scholarships not only provide financial assistance but also offer networking opportunities and potential career prospects with sponsoring companies.
Government-Funded Scholarships
Government-funded scholarships are offered by federal, state, or local governments to support students in their educational endeavors. These scholarships aim to promote access to education and invest in the development of a highly skilled workforce. Government-funded scholarships may have specific eligibility criteria and application processes determined by the respective government bodies.
Essay and Writing Scholarships
Essay and writing scholarships require students to submit well-written essays or other written pieces on specific topics. These scholarships assess students' writing abilities, critical thinking skills, and knowledge of the subject matter. They encourage students to develop their writing skills while providing financial support for their education.
Leadership and Entrepreneurial Scholarships
Leadership and entrepreneurial scholarships are awarded to students who demonstrate exceptional leadership qualities, innovative thinking, and entrepreneurial spirit. These scholarships recognize students' potential to become future leaders and agents of change. They provide financial support and mentorship opportunities to nurture students' leadership and entrepreneurial skills.
FAQs about Scholarship to Study in US
Q. Can international students apply for Scholarship to Study in US?
Yes, many scholarships in the US are open to international students. However, some scholarships may have specific eligibility criteria based on nationality.
Q. How do I find scholarship to study in US that aligns with my field of study?
You can find scholarships related to your field of study by exploring scholarship databases, university websites, and professional organizations in your chosen field.
Q. Are there scholarships specifically for undergraduate students?
Yes, there are scholarships available for undergraduate students. Many universities and organizations offer scholarships targeting undergraduate education.
Q. When is the best time to start searching for scholarships to Study in US?
It is recommended to start searching for scholarships well in advance, ideally at least one year before you plan to commence your studies.
Q. Can scholarships cover all expenses, including tuition and living costs?
The coverage of expenses varies depending on the scholarship. Some scholarships may cover tuition fees and provide additional funds for living expenses, while others may only cover a portion of the costs.